Your personal brand is one of the most valuable parts of your real estate business. Here are some brief tips of how to think about the "visuals" of your personal brand.
The most profitable long-term thing you want to be known for by clients is "service", "servant", and "an overabundance of hyperlocal knowledge". This is one of the things we talk about at my keynotes and coaching sessions about finding the perfect niche and modern marketing.
One of the finer points that many real estate agents miss is how things like fonts, colors, fonts, and visuals impact how people think about us.
Thinking about visual brand assets is more of a "masters" level of marketing, but if you've built your foundation already, this infographic will give you an overview to think about visuals.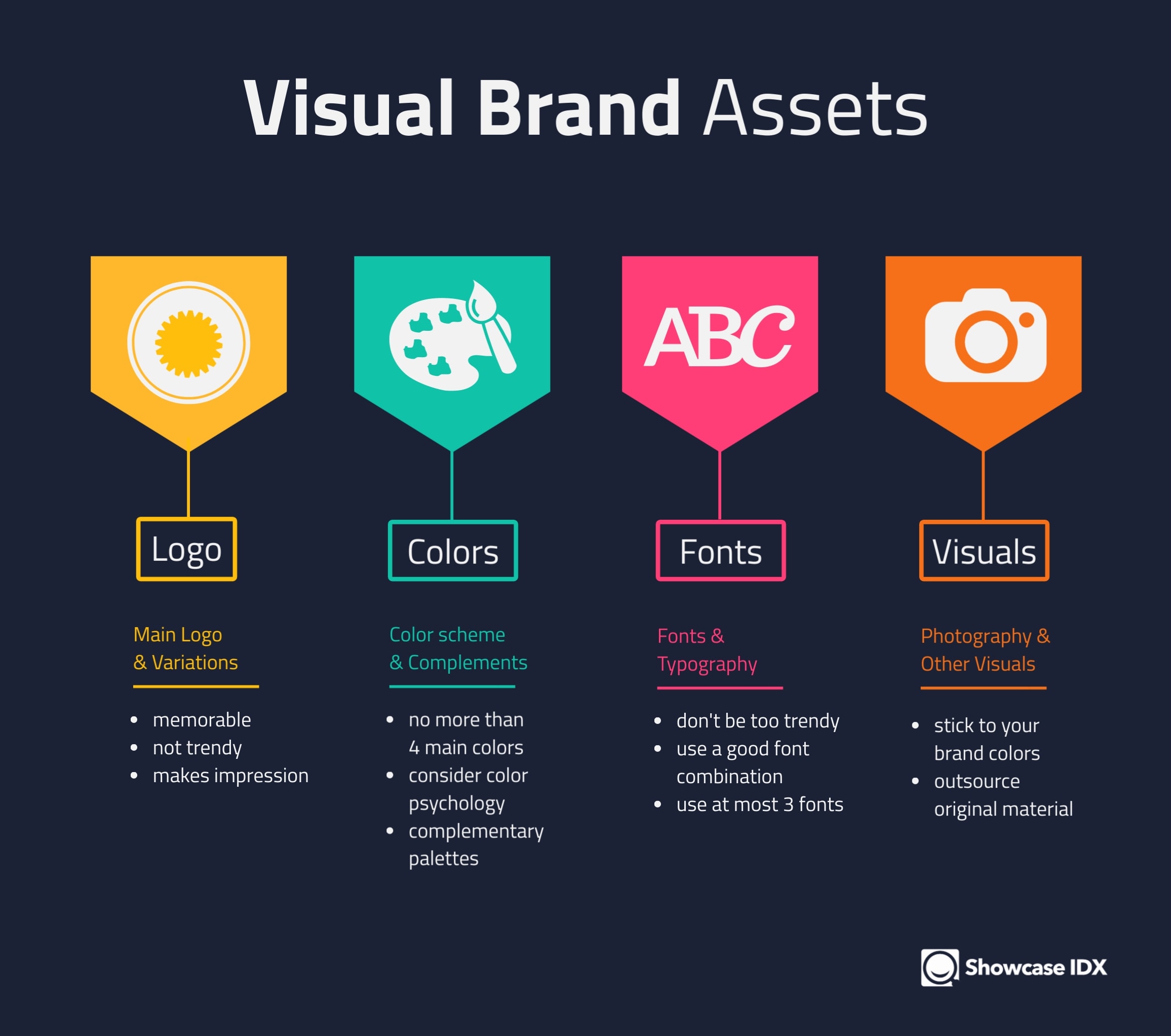 [ff_template id='13382′]